2 Quart Chest Feeder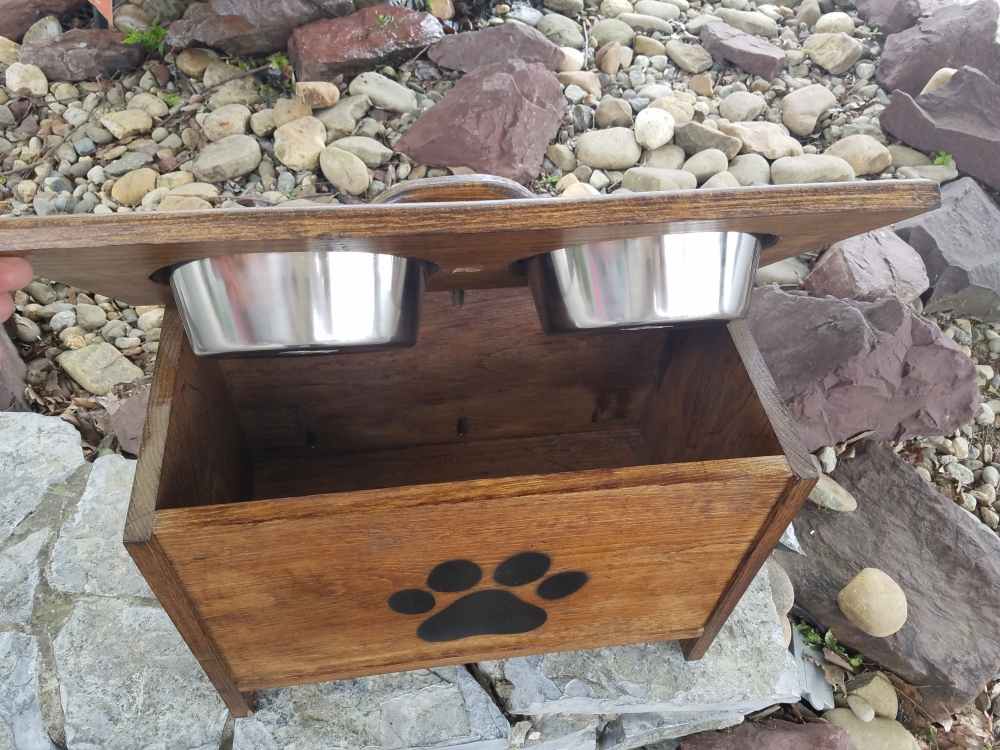 This beautifully hand crafted chest feeder is made of pine and stained with a Minwax Provincial stain. Each feeder is painted with a single black paw.
The feeder lid is hinged and opens up for storing treats, brushes, shampoo and other pet related items.
Feeder comes with two 2 quart stainless steel embossed bowls
Product is designed for larger sized dogs.
Specs:
22"(L) x 11.5"(W) x 15"(H)