15" 2 Quart Black & Tan Feeder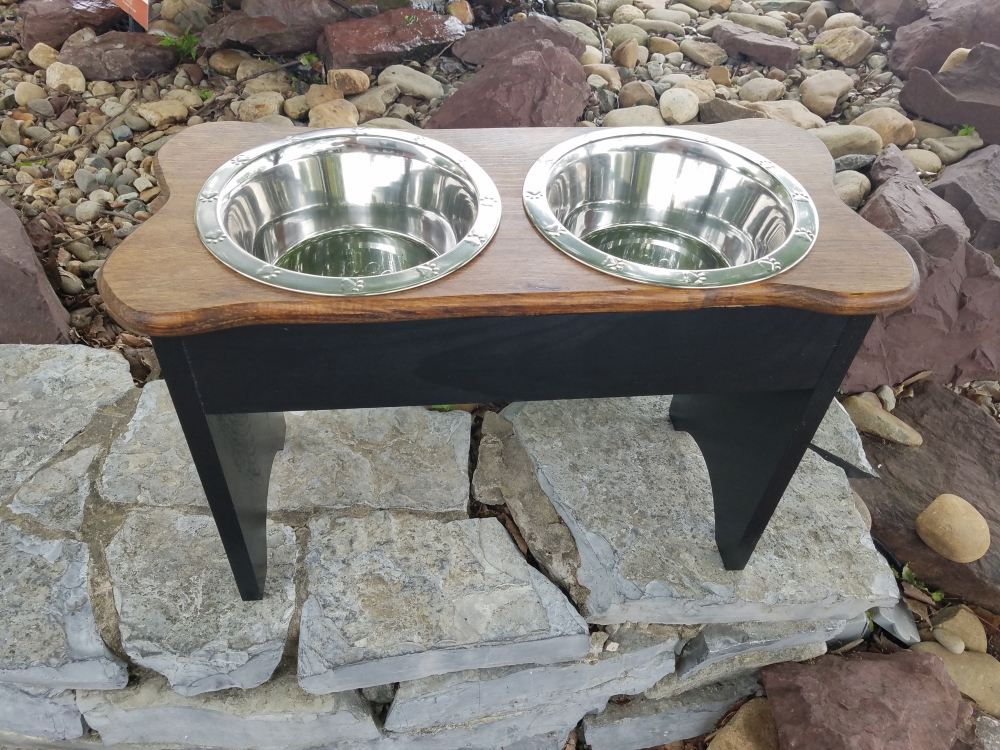 You are looking at the 15" Black & Tan bone shaped 2 quart feeder! Each feeder is made from pine wood and stained with a Minwax Provincial stain on the bone and black stain on the bottom. This feeder is intended for medium sized dogs!
Each feeder comes shipped with two 2 quart stainless steel embossed bowls.
Specs:
23"(L) x 11"(W) x 15"(H)
Please allow up to 10 days for delivery