Amish Crafted Lighthouse Red with White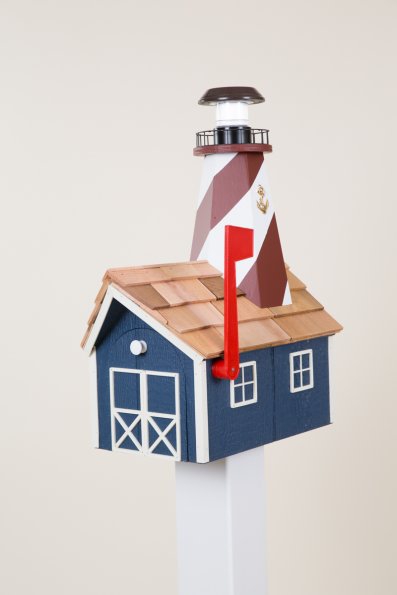 Paw Prints and a local Amish Craftsman have partnered to introduce a new line of Amish Lighthouse style specific mailboxes. Standard U.S. Mailboxes are transformed into favorite dogs. Be sure to check back for newly added mailboxes.
Each mailbox is crafted in Lancaster County PA.
Mailboxes attach to any standard 4x4 treated post with 2 L brackets and wood screws (not included)
We are able to create custom colors upon request. ([email protected])

*Please allow up to two weeks for mailboxes to be ready for shipment